Auto Acoustics
Contact Details
Unit 20 / 2 Burrows Road South St Peters NSW 2044
Juerg Nydegger
1300 364 404
Website
Claim Listing
Login Required Suggest Changes
No Login Required
Opening Times
By Appointment
Auto Acoustics started to evolve when audio enthusiast Paul Graham started to install car speakers in the 1970s. Auto Acoustics took the pride of being the first-ever workshop to install custom car audio systems on cars. Currently, Auto Acoustics is operated by Juerg Nydegger, who is prolific when it comes to Classic car stereo installation and a market leader in sales.
Our Services
1. 4x4 Electrical Accessories Installation
2. Caravan Service
3. Old Classic Cars Repairs
4. Sensors Fixing
5. LED Lighting
6. Installing Car Multimedia
7. All Kind of Accessories Installation
Under Car accessories, we are pioneer on installing Touch screen display, Car Video Accessories, Car Audio Accessories, Classic car stereo, Vintage car stereo, Classic car stereo installation, Subwoofer installation, Car alarm installation, Apple car play, Android auto navigation, Car alarm system, Car security system, Car headlights and many more.
Similarly, under LED lighting we are capable of fixing all types of Led lights for cars including Parking led lights for cars. Besides, we can install new radios for old cars, Touch screen display for car, Touch screen installation in a car, Car flip down monitor, installing UHF handheld radio, Sensors for Cars, and more.
Why Choose Us?
• Timing Delivery
• Supreme Customer Support
• Works only with Best Brands
• Lifetime Workmanship Warranty
• Affordable Cost
Our Experience
Looking to install classic car stereo on your vehicle or best roof mount DVD player or car reverse camera then Auto Acoustics is the best. Auto Acoustics has been in this car audio workshop business for several decades. All our mechanics are true professionals and qualified enough to handle all top model cars and even classic vintage cars.
Photos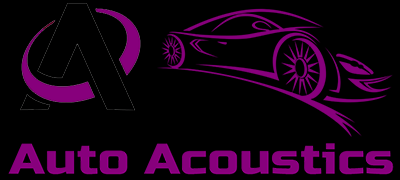 Claim Listing
Login Required Suggest Changes
No Login Required