Daikin Heat Pumps Air Conditioning Hobart Tasmania
Contact Details
2 Stanton Place Cambridge TAS 7170
Degree C
03 6277 5800
Website
Claim Listing
Login Required Suggest Changes
No Login Required
Our considerable size, statewide network of branches and experienced heat pump specialists allow us to provide a fast and quality service at a highly competitive price.
We carry, install and service the latest heat pump models from all the leading manufacturers, including Daikin, Mitsubishi Electric and Fujitsu, from the smallest split system unit to the largest ducted system for residential and commercial applications.
GET EXPERT ADVICE
If you are confused by the array of options (split systems versus ducted systems, wall mounted units versus floor standing, indoor versus outdoor units), contact us to discuss your individual needs or for more information on heat pumps.
Our team of specialists will be happy to arrange a home or worksite visit and provide a personalised, obligation-free quote for a heating/cooling solution to meet your requirements.
DAIKIN SUPER DEALER
Degree C is a Daikin Super Dealer, and we specialise in the installation and servicing all models in the extensive and highly awarded Daikin range.
MITSUBISHI ELECTRIC DIAMOND DEALER
Degree C is the largest Mitsubishi Electric Diamond Dealer in Tasmania. We specialise in the installation and servicing all models in the extensive Mitsubishi Electric range.
With our extensive experience, we have the ability to design customised refrigeration solutions and manage the project from the installation and commissioning phases through to completion.
We understand that refrigeration is crucial to many manufacturing processes including the preservation of foods and other perishable goods. To ensure our clients receive complete peace of mind, we offer statewide on-call refrigeration services, 24 hours a day, seven days a week. Our distribution across the whole of Tasmania ensures we can respond immediately to our clients' needs wherever they may be.
OUR SERVICES
We can provide refrigeration services to a wide range of industries including:
Fishing and aquaculture
Food processing
Chemical processing and storage
Mining and minerals
Pharmaceuticals
Agriculture
Brewing and hospitality
Meat processing
Photos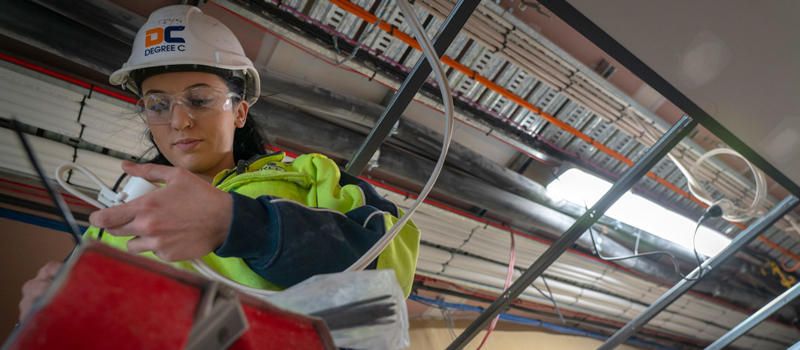 Claim Listing
Login Required Suggest Changes
No Login Required