Extreme Detailing Panel and Paint
Contact Details
11/3468 Main Beach Parade, Surfers Paradise, Qld, 4217
Extreme Detailing Panel and Paint
411566961
Website
Facebook
Claim Listing
Login Required Suggest Changes
No Login Required
We always aim @ 100% customer satisfaction and always put our best efforts to provide impeccable cat detailing, ceramic coat treatment and car scratch repairs in the Gold Coast region, Brisbane. 
Our services adhere to the industry standard rates and will be reasonable for your pockets.
If you seek Advanced Paint Protection Technology or quality polishing to revitalise your paint job, then we will provide you with certified 'Always Dry Durable Coatings'. All this includes as a part of our mobile paint repairs Gold Coast Brisbane.
Also, while washing or waxing your car; our specialists will cater to every nook and cranny of the car with utmost care, precision and dedication.
Your car will be handled by the hands of fully-insured experts having over a decade of industry experience.
Our services also extend to boats, bike, truck and even jet ski.
Our Service USPS:-
We perform high-quality scratch repairs that include dents, scuffs, bumper repairs, panel scratches and damages using the latest tools and technology. With all these; our experts also provide top-quality ceramic car coating treatments in Gold Coast as per your budget.
We also perform mobile cosmetic rim repairs in the Gold Coast, Brisbane that include:-treating grazed-wheels, alloy wheel damage on its edge and even on the face of the wheels. 
Photos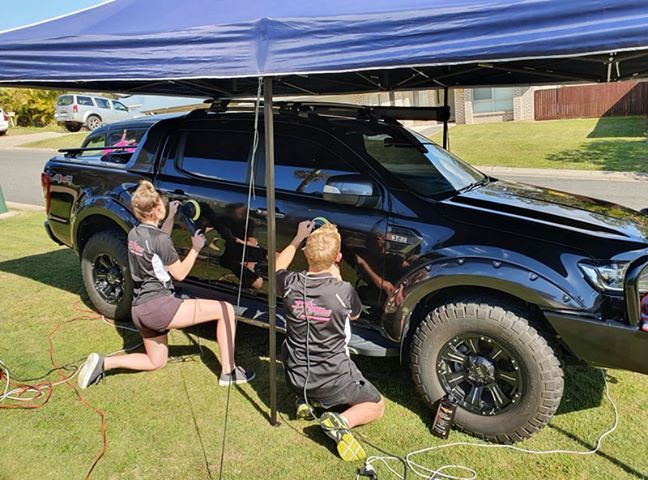 Claim Listing
Login Required Suggest Changes
No Login Required