Hey Sigmund
Contact Details
Claim Listing
Login Required Suggest Changes
No Login Required
Hey Sigmund contains the latest research and news in psychology. It attempts to bring psychology into the mainstream, unfolding the brilliance that happens within the scientific realm. We will explain what it all means and why it matters.
Some parts will be immediately relevant to your life, some parts less so but psychology is such a fascinating relevant science that at the very least you will have some excellent fodder for dinner table conversations.
The best of us is already in us, sometimes found, sometimes waiting to be. This website provides the tools to uncover what is waiting patiently beneath our skin to be discovered, or to make a life that is already beautiful, even more so.
Photos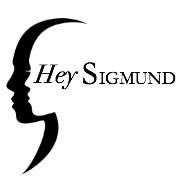 Claim Listing
Login Required Suggest Changes
No Login Required