Snore No More Melbourne
Contact Details
Claim Listing
Login Required Suggest Changes
No Login Required
Snore No More is one of the innovative anti snore solution providers in Melbourne, that keeps your comfort before everything else.
Our sleep specialists have the expertise and equipment necessary to diagnose and treat sleep disorders. We first perform the sleep diagnosis for the patients at their own comfort to understand their sleep patterns. This helps to get a better idea of what may be the reason for a sleep apnoea in a patient. After knowing the root cause, the devices are to be custom made for each patient.
The technology and medical expertise that goes into creating each unique Oventus O2 Vent delivers a treatment that is both highly effective and tailor-made for a perfect fit.
Bespoke Anti Snore Device That Help Prevent Sleep Apnoea.
Snoring noise is caused by tissue vibration in the back of the throat. Our device widens the airway by gently advancing your lower jaw to quieten the noise instantly!
Many people need just a small advancement, while some need a little more. Since we take custom measurements that gives each user a custom fit for great results, you are ensured to get the comfort and deep sleep you are looking for.
Why the Oventus O2-Vent Device is Unique?
Provides custom fit measurements: uses 3D printing technology to manufacture the custom-made medical-grade mouthguards
Made with oventus airway technology that allows breathing through the device to bypass nasal resistance which can contribute to snoring and Obstructive Sleep Apnoea (OSA).
Easy to get used to
No Side effects
Works without electrical power
Lightweight and easy to carry
Breathe properly. Sleep better. Without disturbing those around you. Want to know more how our device works? Call us to book a free consultation.
Photos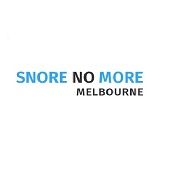 Claim Listing
Login Required Suggest Changes
No Login Required
Related Businesses