The Clockworks
Contact Details
41 Brentwood Close Clayton South, VIC 3169
Leigh Fist
0415 551 053
Website
Claim Listing
Login Required Suggest Changes
No Login Required
Clock Repair Work Melbourne
The Clockworks first opened in 1998 and has come to be the leading facility for Clock Fixing, Clock Maintenance, Clock Repair and Clock Sales in Melbourne.
CLOCK REPAIR SERVICE
The Clockworks will reliably and rapidly get your clocks ticking once again. Our trustworthy as well as inexpensive clock repair solution will certainly ensure your beautiful clocks if your clock stops working, it no longer sits on the shelf, collecting dust. Our skilled service technicians have been fixing clocks for over three decades. This means that regardless of what size, make or model your clock, our service technicians have the skills and also the expertise to get it functioning like new once again. Call The Clockworks for trusted and reliable clock repair service solutions.
CLOCK MAINTENANCE
The Clockworks is renowned for its premium clock maintenance service. Our wide range of experience and also the high degree of ability of our qualified clock technicians guarantees your valuable clock gets the most cost-effective workmanship in Melbourne.
Keep your clocks beautiful and reliable by routinely making the most of The Clockworks clock maintenance service and keep your clocks ticking forever. Our reputable and budget-friendly clock maintenance will certainly guarantee your beautiful clocks no longer stop as a result of the absence of quality servicing. Our experienced specialists have actually been repairing clocks for over 30 years. This implies that no matter what dimension, make or design your clock is, our technicians have the abilities as well as knowledge to get it working like new again. Call The Clockworks dependable as well as cost effective clock repair work solutions.
The Clockworks makes certain that every clock we obtain for fixing is treated with meticulous care and that the integrity of each clock is maintained. This holds true whether we are repairing a typical wall clock or a cherished household heirloom. We treat all clocks with the very best of care which is shown in the top quality of our work.
CLOCK RESTORATION
Is your pride and joy looking a little old? Has the Tick been removed out of its Tick Tock. The Clockworks Clock Restoration Service will ensure it is restored, so that it is as good looking and reliable as the day it was bought.
CLOCK SALES
The Clockworks can supply a wide array of antique as well as modern-day clocks, including, long situation clocks, wall or mantle clocks-- of many ages and makers, together with some not so antique, new, or refurbished battery clocks from the 60s as well as 70s.
Telephone call: 0415 551 053.
Photos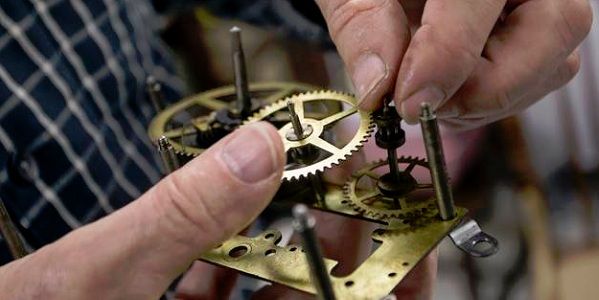 Claim Listing
Login Required Suggest Changes
No Login Required