Velo Hand Dryers
Contact Details
Claim Listing
Login Required Suggest Changes
No Login Required
Opening Times
Mon - Fri 8:00 am to 5:30 om
VELO Hand Dryers are leading suppliers of commercial electric hand dryers in Sydney, Melbourne, Brisbane, Gold Coast, Canberra, Perth and Adelaide. Our products are available Australia Wide. Our business has been built up on providing friendly personal service, fast deliveries and supplying quality hand dryers at a competitive price.
We import and distribute a wide range of hand dryer that includes low cost, hygienic, compact, jet energy efficient, vandal resistant and high speed hand dryers that suites a wide variety of environment. Our range of velo hand dryer offers up to 95% of saving when compares to other paper hand towels cost.
Whether you are residing in Sydney, Canberra, Brisbane, Gold Coast, Melbourne, Adelaide, Perth or regional Australia, you can place an order 24/7 from our online store with secured payments through MasterCard, VISA, Paypal or Direct Deposit or by calling today on 02 9773 0708 or email us sales@velohanddryers.com.au. ​
Photos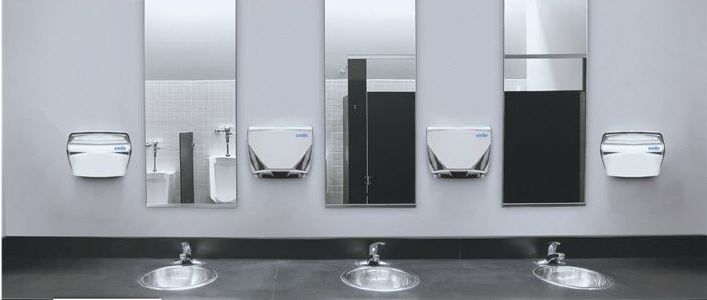 Claim Listing
Login Required Suggest Changes
No Login Required