Clean My Windows - Window Cleaning Sydney
Contact Details
Lane Cove, NSW
Sarah
0416 622 134
Website
Claim Listing
Login Required Suggest Changes
No Login Required
Are you searching for a reliable window cleaning team?
Looking to find more affordable window cleaning services?
Locally owned and operated, Clean My Windows is raising the standard of window cleaning on the North Shore of Sydney. With a team of professional window cleaners that are committed to the art of streak-free window cleaning, Clean My Windows offers affordable services for commercial, strata and residential properties.
State-of-the-art window cleaning techniques
Competitive rates
Friendly staff
Free window cleaning quotes
Come and meet the team of expert window cleaning technicians on the company website.
Contact Sarah for a free quote today.
Photos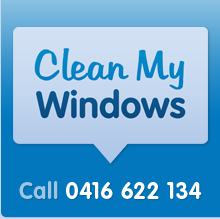 Claim Listing
Login Required Suggest Changes
No Login Required